Learn Effective Self-Defense Through Krav Maga!
No one wants to think about what would happen if they were caught in a life-threatening situation, but if it's important to be prepared. Are you ready to defend yourself and your loved ones?
What we teach at Krav Maga Worldwide is designed to give you the highest-quality self-defense training available in Fishers, Noblesville, or anywhere else in Indiana. As a martial art, Krav Maga focuses on quick, efficient, and effective movements that anyone can learn. It's simple and instinctive. With decades of cumulative experience and a long track record of success, our expert coaches will help you learn to live fearlessly knowing you can defend yourself and your family.
Just fill out the short form below to learn more about Krav Maga!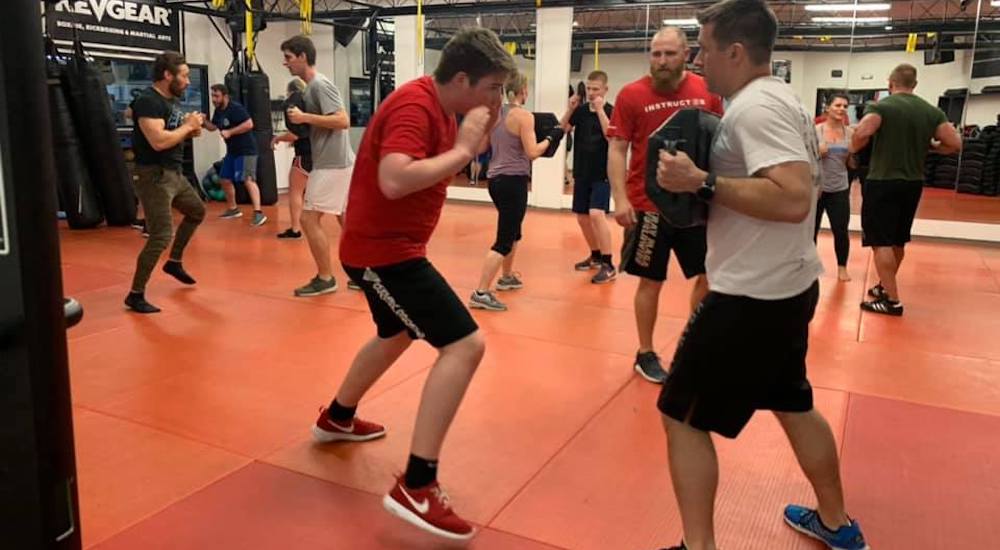 Why Choose Krav Maga?
Krav Maga will help you be more aware, develop total-body fitness, and learn real-world self-defense skills. Unlike some other martial arts, there is no "sports" component to Krav Maga -- it's about keeping yourself safe in a real dangerous situation, not just in the gym. Whether you're on or off the mats, our mission at Krav Maga Worldwide is to keep our community safe... that's why we teach genuine self-defense, provide hands-on instruction, and give you the tools you need to fight back when a split-second decision could save your life.
Join us in Fishers and learn to take down assailants, escape from dangerous situations unharmed, and identify a threat before it strikes. Our compassionate coaches and encouraging community will have your back every step of the way.
Join us for Krav Maga classes and gain access to:
Proven techniques for real-world self-defense
Key awareness strategies to keep you safe
Unwavering confidence in any situation
A healthy, sustainable, and fun fitness routine
When you train at Krav Maga Worldwide, you're getting the best instruction that Indiana has to offer. With our convenient location here in Fishers, we can help you do everything from learning to fight back to losing weight and building total-body athleticism. You'll meet new friends, connect with new mentors, and become part of our awesome Krav Maga community.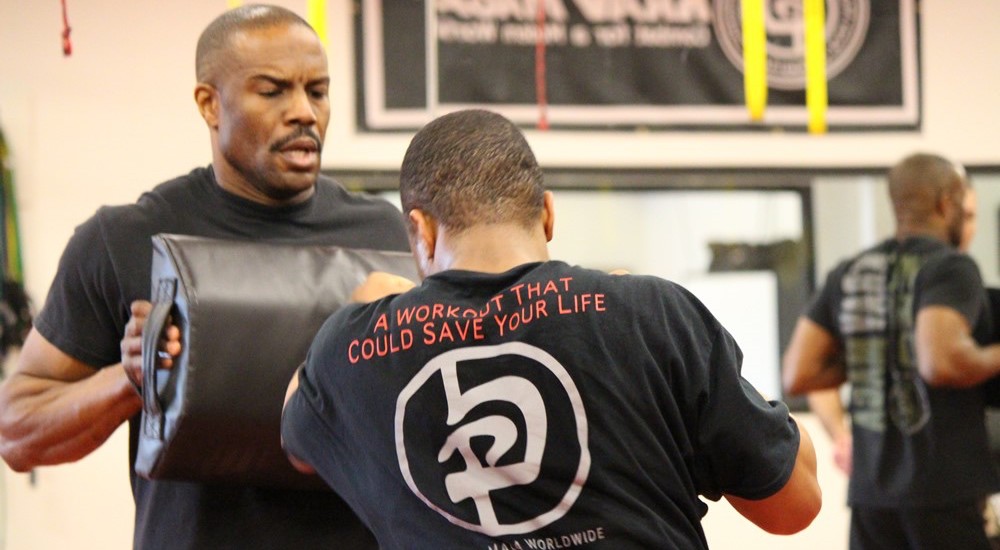 Through our training, you'll gain:
Reality-based self-defense skills
A fun, dynamic workout
Access to expert instructors
Incredible community support
What we teach at Krav Maga Worldwide is designed to be simple and effective. No matter your age, ability, or fitness level, we'll train you in accessible self-defense techniques that will keep you and your loved ones safe here in Fishers or in the wider world.
Enroll in Fishers' Ultimate Krav Maga Program Now!
When it comes to learning self-defense, it's important to get the best instruction possible. In the rare moments when you'll be called upon to defend yourself, knowing how to react could mean the difference between life and death. That's why Krav Maga Worldwide is committed to giving members of our community in Fishers, Carmel, Noblesville, and beyond access to high-quality Krav Maga instruction at an affordable price.
Just fill out the short form below to get started with Krav Maga classes!