Take On The Best BJJ Training Fishers Has To Offer
At Krav Maga Worldwide Indy, we're giving men and women all across Fishers the chance to take on the world of ground-based grappling and learn from some of the most accomplished coaches in the area. Led by BJ, a retired Army Officer and BJJ Black Belt, this program is designed to build your skills from the ground up and help you master the art of Brazilian Jiu-Jitsu one at a time.
Fill out the short form on your screen to learn more today!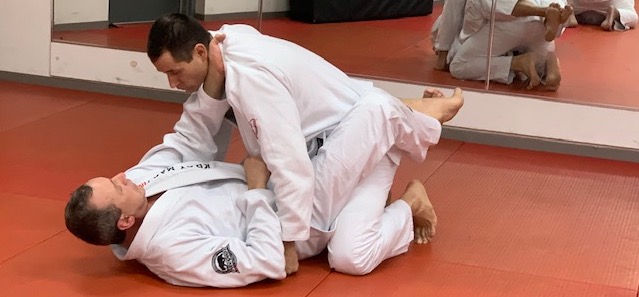 What Can You Expect From Our Brazilian Jiu-Jitsu Program?
Our goal in this class is to make the world of Brazilian Jiu-Jitsu accessible to men and women all across Fishers. It doesn't matter if you have years of experience in this discipline or you're trying it out for the very first time.
Each session offers a building block toward the best ground grappling skills. We're here to help you become more effective and efficient in every movement and develop tools for self-defense and the competition setting.
Come see us here at Krav Maga Worldwide Indy and take on:
Dynamic ground-based self-defense skills
Tools to gain and maintain leverage over any opponent
Defensive strategies to flip an opponent's momentum
Proven submission skills to help you stay in control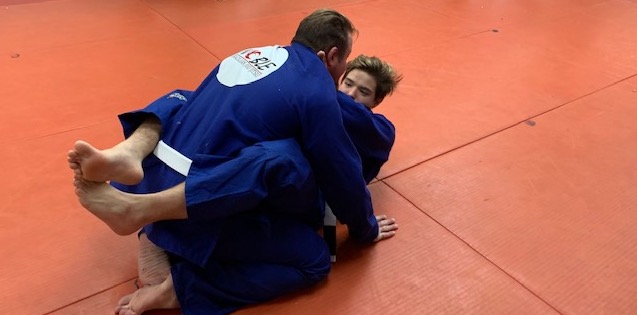 You've Never Seen A Total-Body Workout Quite Like This
Brazilian Jiu-Jitsu is a dynamic total-body sport that will have you working muscles you never knew you had. Our classes are held in a high-energy environment where you can feel challenged from start to finish and walk away knowing you got the very most out of yourself.
We work had to tailor our training to all skill levels and our professional instructors are here to make sure you see real results without risking injury or overuse.
Our BJJ classes here in Fishers are the perfect way for you to:
Develop lean strength and muscle tone across your body
Enjoy healthy, sustainable weight loss and fat burn
Build your cardiovascular health like never before
Walk away feeling more confident in yourself than ever
Don't Miss Out On The Best Brazilian Jiu-Jitsu In Fishers and Beyond!
If you're looking for the best way to combine fitness, self-defense, and high-energy competition, look no further. Our Brazilian Jiu-Jitsu program is perfect for men and women all across our community and we can't wait for you to get started.
Fill out the short form on your screen to learn more about everything we have to offer here at Krav Maga Worldwide Indy.