Fishers' Best Defense Against Armed Attackers
Our weapons classes operate on a 12-week cycle, progressing from the fundamentals through advanced techniques. In these quarterly cycles, students learn weapon disarms in REAL scenarios -- from understanding the psychology of criminals to learning how to fight back in real-life dangerous situations that people are faced with every day. From knives and blunt objects to handguns and assault rifles, our team at Krav Maga Worldwide will empower you with the skills you need to defend yourself.
Join us in Fishers or simply fill out the short form below to learn more!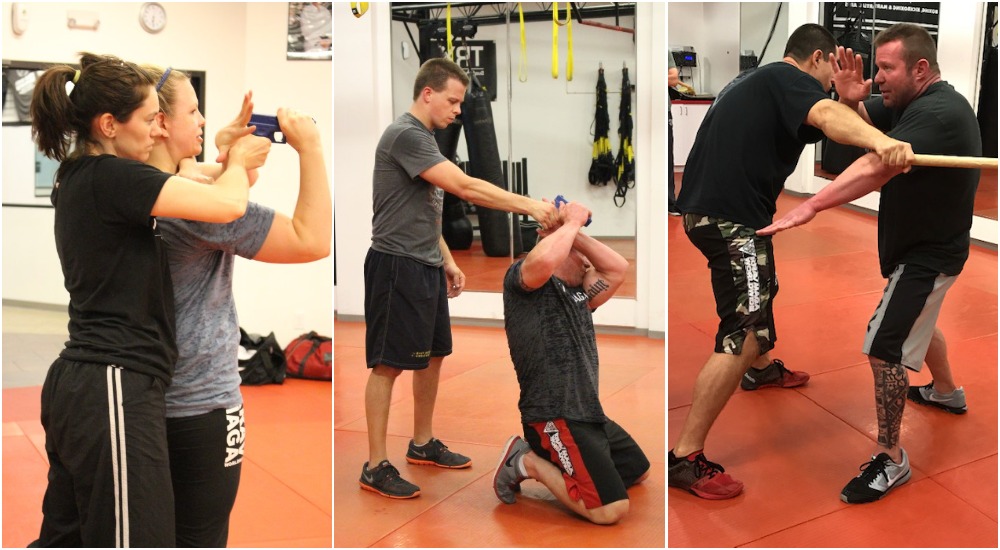 How Do Our Weapons Classes Work?
Our 12 week weapons cycle meets once per week for 12 total sessions, and can be added or removed from your membership as each new cycle begins. Our professional instructors at Krav Maga Worldwide will teach you how to disarm and neutralize attackers armed with edged or blunt weapons, handguns, shotguns, and more -- in an increasingly dangerous and violent world, it's more important than ever to understand effective strategies for dealing with armed attackers. We hope this kind of violence will never proliferate here in Fishers, but it's important to be prepared.
Through our weapons classes, you'll learn:
Disarms for a variety of weapons
The psychology behind criminal behavior
Awareness strategies and how to use your environment
Effective self-defense for real-world situations
When you train with us at Krav Maga Worldwide, you get simple and effective strategies for defending yourself in complex situations. What we teach isn't about theory -- it's about self-defense in REAL scenarios involving armed attackers, where your life may be on the line. Join us in Fishers and learn to live your life with confidence by empowering yourself with genuine self-defense skills!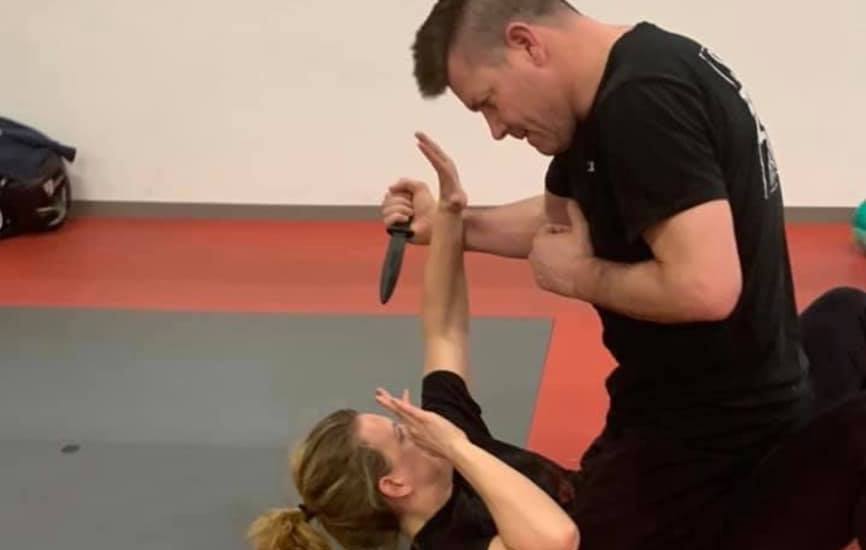 Get Started With Weapons Classes Today!
If danger strikes, be prepared. Join us for weapons classes at Krav Maga Worldwide that will give you the skills necessary to react to an armed attacker, whether you're here in Fishers or elsewhere in the world. We teach simple, instinctive, and effective self-defense strategies -- training here could save your life.
Just fill out the short form below to get started!